Dewatering & Mining Pump Hire
Our mining pumps range from small to large and are offered at competitive rates. Our friendly and qualified team have years of experience to help you find the right pump to hire for your project.
The equipment used in the mining industry is required to be extremely durable due to the hostile conditions and remote environments it operates in. Prestige Universal Mining Pumps is proud to supply only the very best and most durable machines on the market.
Pumps for mining use are specific in their purpose and often no two pumps are the same. A number of factors must be considered in the pump selection process including; required discharge head/pressure, fluid to be transferred, temperature of fluid, suction conditions, availability of power, ease of service and other site-specific requirements.
We offer a vast range of mining pump hire from 5 Kilowatt up to 90 Kilowatts, including many pump options in-between.
Underground mines utilise water in their production processes, but it is imperative that the waste water is removed from tunnels so drilling schedules can be met. Dewatering can involve heavy, dirty water that may damage normal pumping equipment.
As a leading manufacturer of dewatering pumps and related equipment, P.U.M.P takes pride in helping customers solve their toughest dewatering challenges. We will work with you to determine the most efficient dewatering technique whilst aligning solutions with your operations plan.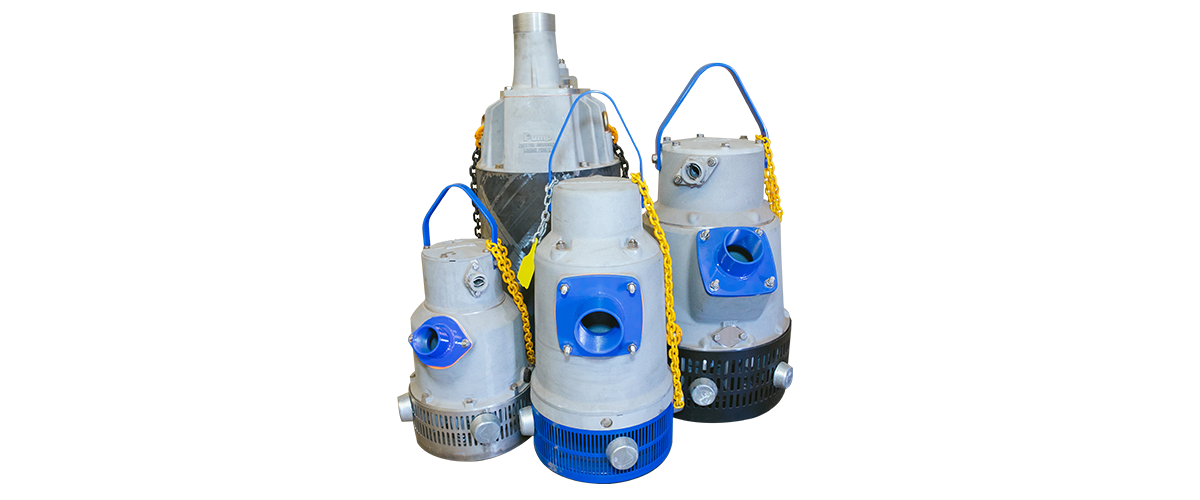 Why is Dewatering Important?
Helps to manage rainwater, improve seepage water management and aids in lowering the water table to control ground water influx.
Aids in keeping water out of sumps, optimises main drainage and boosts water out of mining shafts.
All Mine Dewatering Systems
Reduces equipment corrosion and material hauling costs, additionally dewatering pumps assist in extending asset life.
Enhancing Mine Safety, Productivity & Profitability
Keeps water in its place, protects mine workers and promotes continued operations. Choose Prestige Pumps for all your mine dewatering needs.
Prestige's pumps and equipment are suitable for a diverse range of applications spanning across the mining, processing & construction industries.
Civil contractors often deal with ground water and rain when clearing areas for major earthworks.
Groundwater suppression is often required when laying major pipelines. Submersible pumps make this possible.
Dredging is another application where submersible pumps can be utilised to remove silt build up from waterways.
Shutdowns of processing plants require pumps to remove waste water from tanks for maintenance or cleaning.
Spillage events at processing plants require pumps to remove or recycle the spillage.
Protecting The Environment
Preventing waste water run-offs is a consideration for all mining operations who must abide by the boundaries of their mining lease and ensure nearby waterways and national parks are not contaminated.
Can't find what you're looking for? Contact the team at P.U.M.P. and we will help you find the perfect solution.