Experts in the supply and maintenance of Mining Pumps, contact Prestige Universal Mining Pumps for all your Mining Pump needs in the Perth region.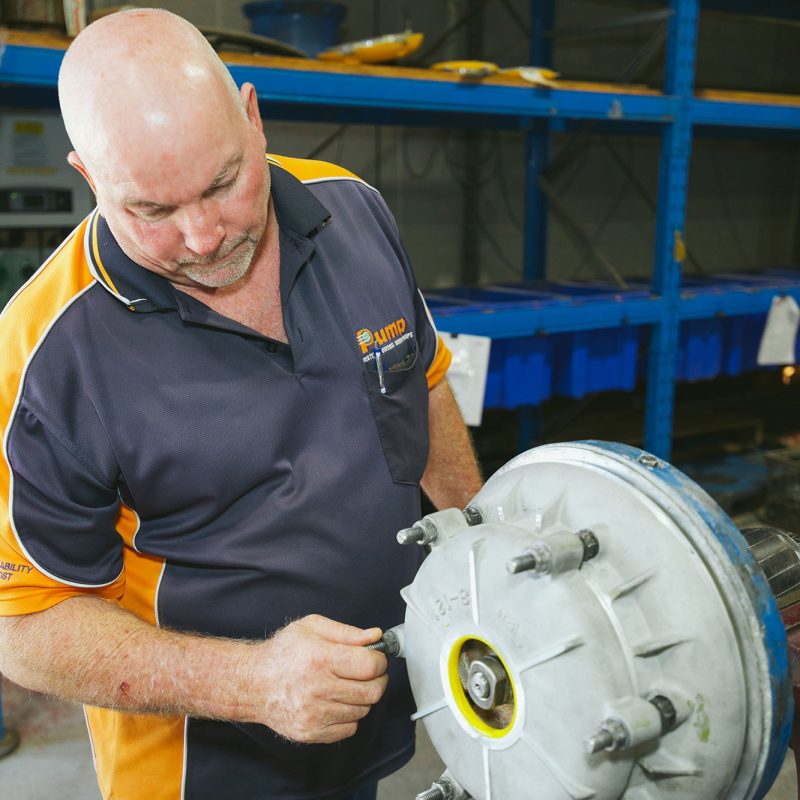 Offering brand new mining pumps, hire or maintenance of existing pumps
We can assist you at any stage with the best pump solution to suit your requirements.
Prestige Universal Mining Pumps (P.U.M.P.) supply mining pumps to almost every major mining operation around Perth.
Our reputation for excellent customer service and attention to detail has enabled us to become one of the most reputable suppliers of mining and dewatering pumps throughout the Perth region.
Whether you are looking to service an existing pump, order parts, or hire a pump, you have come to the right place.
More than just delivery of a pump.
Our Mining pump hire service goes beyond just delivering a pump.
Our team has over 40 years of experience in the mining industry and is equipped with the knowledge and resources to provide a range of pump options that meet your needs. We also prioritize ongoing support and service, and are ready to respond and adapt quickly in case of any immediate requirements. Trust us to handle all your mining pump needs.
If you are you looking to dewater a quarry or mining operation around Perth, our comprehensive range of dewatering pumps for mining activities cover every possible requirement.
At Prestige Universal Mining Pumps, we strive to understand the unique needs and circumstances of your dewatering project, whether it be in an open pit or underground. This includes analysing factors such as water treatment, water supply, site support, and any existing equipment you may have in order to identify potential cost-saving opportunities. By taking the time to fully understand your specific situation, we can confidently provide the right solution, service, and support for your dewatering needs.
Our range of submersible pumps include:
Mining Pump Service & Parts Perth
Combining quality products with a fast turnaround time.
Mining pumps require regular maintenance to ensure they remain reliable and withstand over time. At P.U.M.P. we maintain and service your mining and dewatering pumps and can provide pumps for hire whilst your pump is in for a service.
We maintain a wide selection of pump parts in stock and ready for use. For more details, you can visit our website to see a complete breakdown of our pump offerings. We are also equipped to handle tasks such as;
Maintenance Process Steps
To ensure all pumps that are sent out to site are functioning at 100%, our team at P.U.M.P. perform extensive quality control procedures. The process has been refined to create a streamlined approach that offers consistent quality.
The pump is taken apart and all parts are cleaned and inspected
Any parts that need to be replaced are quoted to the client (if they are beyond repair)
After receiving approval, a complete rebuild is carried out with the installation of any necessary new components
At Prestige Universal Mining Pumps, we believe that testing is just as important as maintenance when it comes to ensuring the efficient operation of your mining pump. That's why we thoroughly test every part of the pump to ensure it is in good working order.
The pump is tested in a tank to verify that it meets published test curves, operates within electrical parameters, and runs in the correct direction
Our facility has a 1,000-volt test station onsite
We use electronic flowmeters to ensure that the total volume and rate of flow are consistent and within the required parameters
We also use electronic pressure gauges
Head pressure is applied to the pump during testing to simulate actual use conditions
After the testing process is finished, the pump is painted, packed, and sent back to the site
We offer 5 different brands of Pumps in our range
While mining pump supply and maintenance are at the core of our business, we are also able to provide spare parts and pump repairs.
Frequently Asked Questions
We are proud to be Distributors for